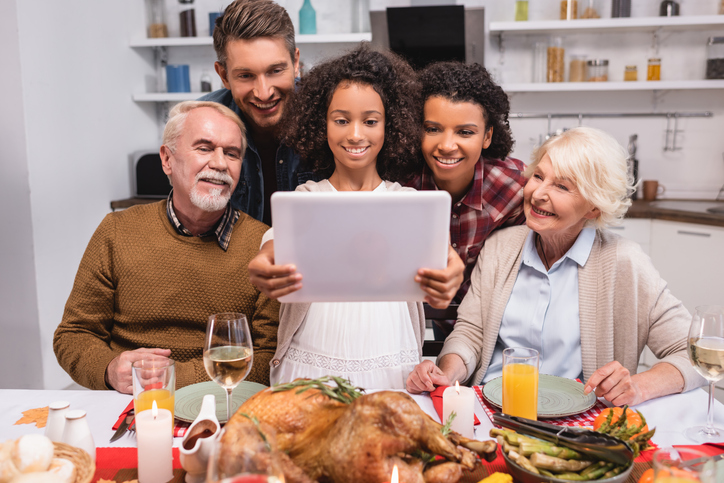 The following blog was contributed by Kathy Mears, interim president/CEO at the National Catholic Educational Association (NCEA) in Arlington, Virginia.
Each November, on the Saturday following Thanksgiving, we begin our Advent and Christmas preparations. While putting out the Advent wreath and putting up the Christmas tree, we watch White Christmas. I enjoy it more than others in my family, but they put up with me.
One of my absolute favorite songs from the movie is "Count Your Blessings." November is traditionally the month where we give thanks for God's many blessings, so the song works during Thanksgiving weekend. This year, it would seem like it might be harder to find gratitude. 2020 has kicked us and some days, it is difficult for us to remember the abundance of blessings that God has provided. Yet, the multitude of blessings we enjoy is right in front of us.
The first on my list of blessings is the dedication and commitment of our teachers and school leaders. The love that they show to our children is never ending. They model what it means to be lifelong learners. They show us day after day that they are heroes and saints in the making. We are so grateful for our teachers and school leaders. During this pandemic they have been fantastic, and I am grateful that these particular people have answered God's call to serve in this wonderful vocation of Catholic education at this moment in time.
Our families are on my gratitude list, too. They have handled the shift from in person teaching and learning, to online teaching and learning, to sometimes online and sometimes in person, to person to person, to online and back again. Their flexibility and willingness to "roll" with us is so very much appreciated. They trust us with their children, and I am very happy that they do.
I am blessed by our students. Their energy, enthusiasm and joy are gifts and thankfully, these gifts are visible to use in the classroom and online. This is a very difficult time for them, yet from all reports, they are trying and showing maturity that not all adults display when met with confusing moments in their lives. Our students continue to learn, to serve and to bring smiles to our faces and for that I am thankful.
Our pastors also bring hope to our work and I thank God for them. Learning to connect to people via Zoom or other platforms is challenging and they meet that challenge in a variety of ways. They are patient and kind. We are indebted to them for their work.
I am grateful for the generosity of many. Catholic schools depend on the generosity of others and although many have fewer financial resources than they did last year, people are still giving of their time, talent and treasure to our schools. We need them and so many are supporting us in every way that they are able.
Finally, I am so very thankful for our NCEA family. Our team has had many surprises and twists and turns this year, but they greet each day with a smile and a desire to serve you. They care about you! Everyone says, "our" schools, "our" teachers, "our principals." They worry when they hear about a loss in a school community and they join in prayer for you each day. They laugh or cry each day because they care so deeply for our shared vocation. They are truly servant leaders.
My gratitude list is much longer than this, but I will end this blog with words from the song:
If you're worried,
And you can't sleep,
Just count your blessings instead of sheep,
And you'll fall asleep,
Counting your blessings.
I hope you sleep well, counting your blessings. Happy Thanksgiving!