The following blog was contributed by Cross Catholic Outreach.
In developing countries where so many suffer from malnutrition and thirst and live in unsafe shelters, the pleasures of a normal childhood must seem completely unobtainable to most boys and girls. Few have experienced the joys of receiving a Christmas gift either — and unless there is some kind of intervention by the Church, most will probably never know that thrill. That's why Cross Catholic Outreach proudly partners with parishes and schools throughout the nation to ensure that these precious little ones receive a Box of Joy®️. Sign your school or parish up now to support the Box of Joy program and support a child in need this upcoming Christmas season.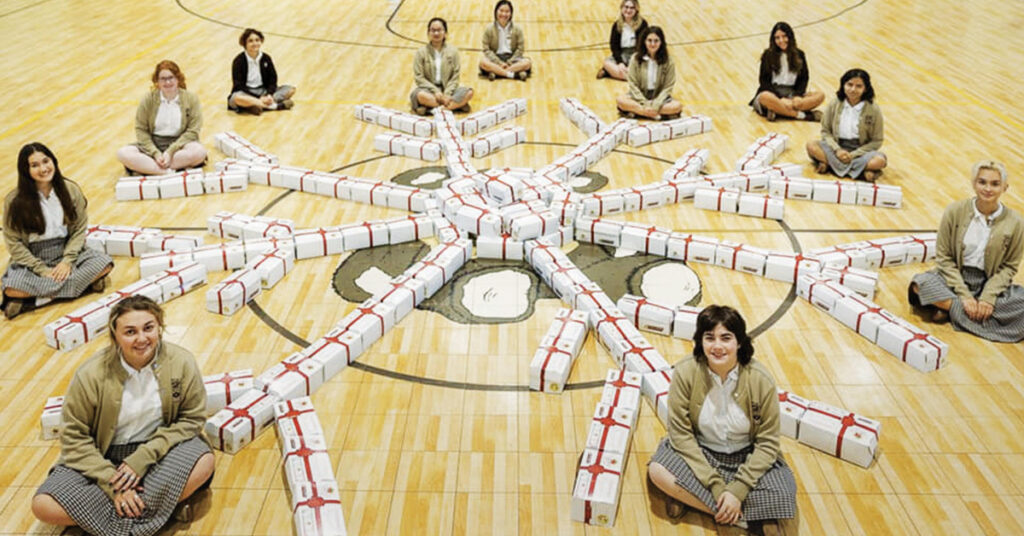 A Holistic Approach to Blessing the Poor
The mission of a Catholic school is to educate the whole person. With that in mind, every boy or girl who enters a Catholic school should be given an opportunity to grow intellectually, physically and spiritually. At Cross Catholic Outreach, we share this vision and apply it on a community-wide level, working with our in-country partners in developing countries to achieve this transformation.
One element of our community transformation process involves the Box of Joy outreach — a program that links parishes and schools in the United States with Catholic counterparts in the developing world in order to provide children with a gift that communicates acceptance and love. When you participate in Box of Joy, you help further the reach of our partners and your school families have the opportunity to transform and bless the lives of children in need. In this way, needy boys and girls take part in a joyful Christmas experience and feel the love and provision of our Heavenly Father in a tangible way.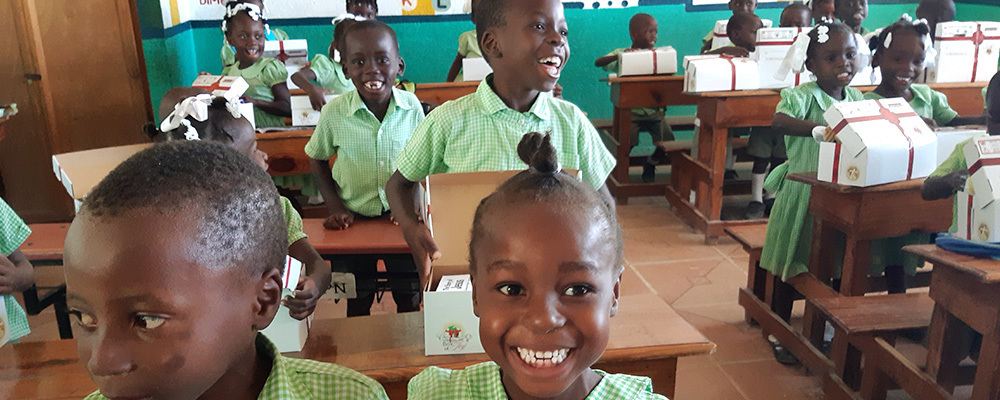 Double the Joy
Last year in Gonaives, Haiti, the religious sisters who run the Saint Joseph Center distributed boxes to school children in their area and were amazed at the reactions. They wrote us a letter to express their gratitude:
"When the children opened the boxes, they were struck with great wonder to find things which they would never have imagined. Some parents expressed that the children slept with the boxes on the first evening. Many of them found the boxes very useful… God bless all the children and families who were involved in preparing these boxes with lots of love and joy. As they were packing the boxes of joy they must have experienced the joy doubly."
The joy these gifts bring cannot be overemphasized, and we share the sisters' gratitude to all who packed these boxes for children in need. Our prayer is that your school will choose to join in this joyous event, one that blesses children in your community and abroad.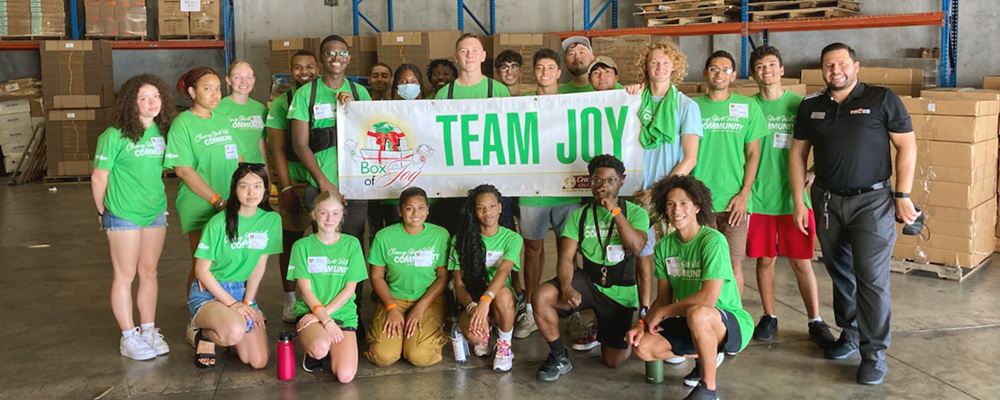 Get Your School Families Involved
Many use the Box of Joy outreach as a family activity. Some see it as a chance to share in an act of mercy. Others use it to teach children the importance of sharing their blessings with others in need. Because each family can choose how to fill their box, there is also fun and flexibility in the expression of love each gift represents.
Because variety is always a plus, families are encouraged to fill the boxes with more than toys. For example, items such as clothing and school supplies are also important and appreciated by the boys and girls who receive them. What's more, to make a box even more personal, we encourage the addition of handwritten notes or artwork — especially if it is done by the donor family's children.
Once the boxes arrive at Cross Catholic Outreach's screening and shipping center, they are checked over and each box receives a rosary and The Story of Jesus.
There are still many children in developing countries such as Haiti and Guatemala who have not yet received a Box of Joy, so we encourage you to sign up today. Many schools have been putting this wonderful outreach on their calendars every year because it has become a favorite activity of their students. You can get involved and enjoy this incredible mission of mercy too!
To learn more about the Box of Joy program with Cross Catholic Outreach visit us in the exhibit hall at NCEA 2023 in Dallas/Irving, TX.
Box of Joy is a registered trademark of Cross Catholic Outreach.