The National Catholic Educational Association (NCEA) and its membership departments recognize the countless professional individuals, organizations, and students that are ambassadors of Catholic education, and are honored to provide many award opportunities to express accolades for their dedication and support. Our NCEA 2015 Award Winners are now posted on our website. To see a full list of winners and a description of each award, please click here.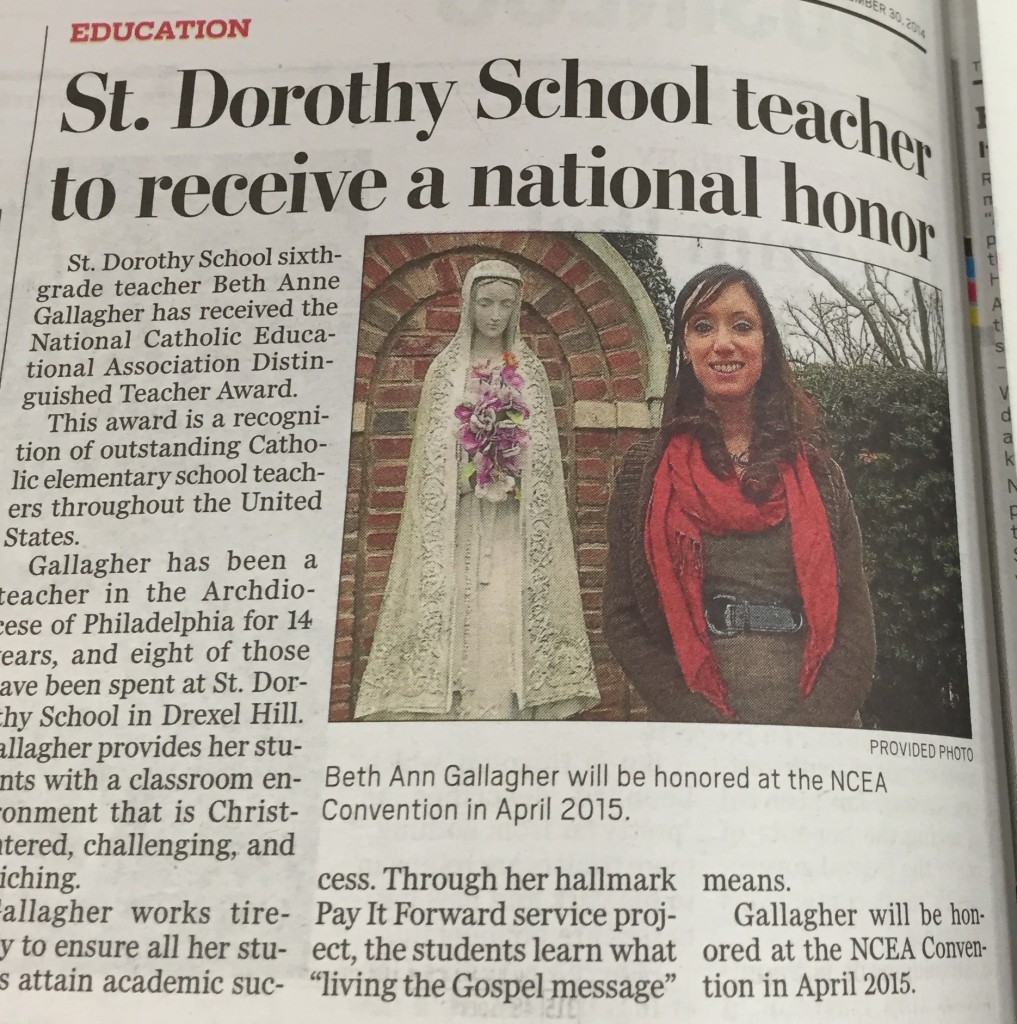 See our award winners in the news!
School of St. Mary's Parents' Association, Lake Forest, IL, Recipient of the Distinguished Home and School Association Award was highlighted in Daily North Shore.
Beth Anne Gallagher, English Language Arts and Religion Sixth Grade Teacher, St. Dorothy Roman Catholic School, Drexel Hill, PA, Recipient of the Distinguished Teacher Award was highlighted The Delaware County Daily Times and ABC6 WPVI-TV.
Have you spotted any award winners in your local news? Let us know by emailing nceatalk@ncea.org.