Beginning January 2016, NCEA, in partnership with Our Sunday Visitor, will offer a weekly email connecting one daily reflection from 'A Year of Mercy with Pope Francis' to a scripture phrase and Sunday readings. We invite you to subscribe to the new weekly email by clicking here.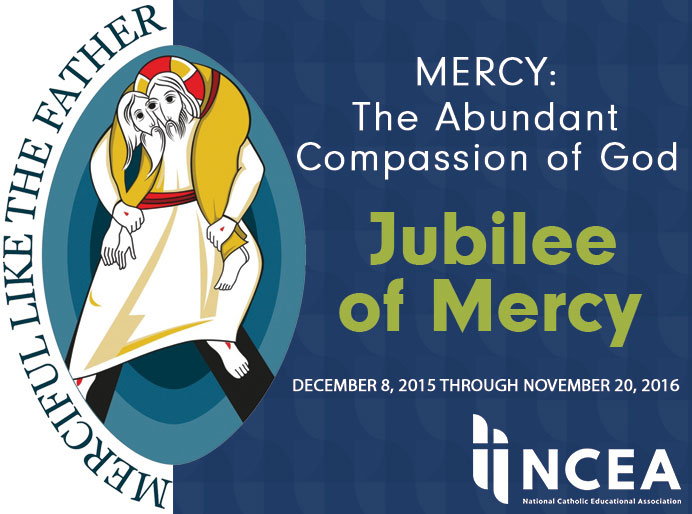 Pope Francis has proclaimed an Extraordinary Jubilee Year of Mercy beginning today, December 8, 2015 extending to November 20, 2016, the Feast of Christ the King. From the beginning of his papacy, the Holy Father has focused much of his writing and preaching on the Church's mission to proclaim and practice compassion and mercy: "The Church's very credibility is seen in how she shows merciful and compassionate love."
The Jubilee year begins as Pope Francis symbolically opens the doors for the Year of Mercy in Bangui, Central African Republic, and called to end violence with peace. The official year begins today with the opening of the Jubilee door at St. Peter's Basilica at the Vatican.
We are challenged to open our doors, doors of our minds, hearts and souls as we enter this Jubilee year. NCEA will be providing resources for teachers and students. In partnership with Our Sunday Visitor and Cross Catholic Outreach, NCEA will have opportunities for reflection and prayer as well as a virtual book club and service opportunities. We are excited to journey with you through this extraordinary year. Please continue to check back to the blog as well as follow us on Facebook and Twitter for updates and resources as they are available.