This post was contributed by Ryan Lombardozzi, NCEA Social Media Coordinator.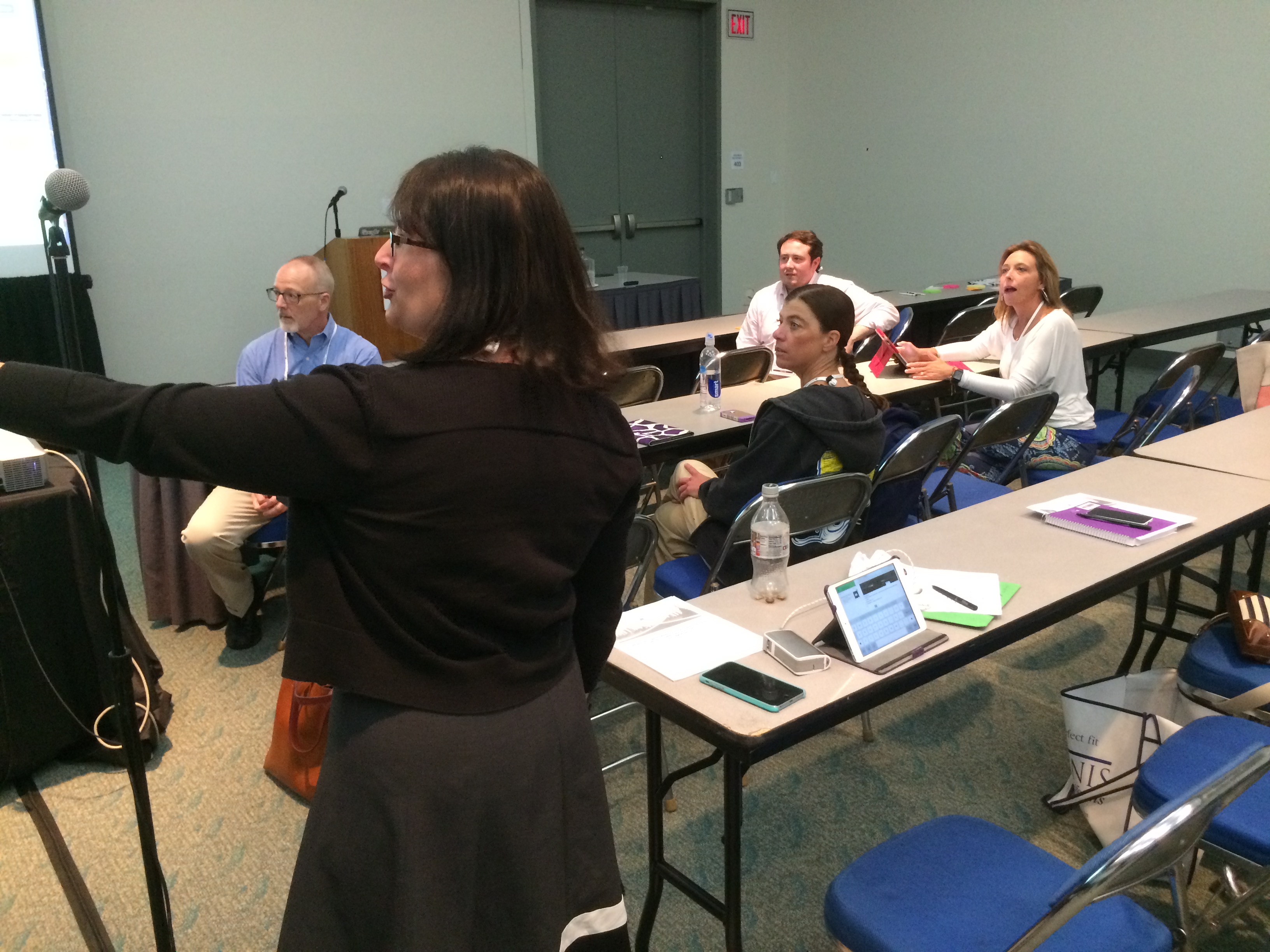 Presenters: Marcie Herbert and Barb Gilman.
Edcamps – participant-driven professional learning experiences created by educators, for educators.
Learn how to bring relevant professional development to your school or diocese in the form of an Edcamp (Unconference) which provides professional learning that is authentic, collaborative and personally meaningful.
Make connections, introduce yourself, ask questions, share idea, entertain ideas, harvest idea, feel energized.
4 Rules:
1) Teacher driven
2) Rule of two feet – maximize the use of your time; if you aren't learning, find a new session
3) Two-way conversations – not an area to dump information, converse with others
4) Playgrounds – enjoy new technologies
Tips on how to plan and facilitate an Edcamp:
Build your team! Google Docs is a resource to be utilized
Set a date
Publicity is your friend
Sponsors can assist at events
The Board – have a board or method of writing down topics/sessions
Ice Breaker Game
Team Member to Assist in all actions of the edcamp
Everyone is Welcome
Social Media Sharing – be on social media! Tweet! Post pictures!
Group Photos
Surveys