This post was contributed by Annalise Kransz, Director of Communications at the Catholic Diocese of Grand Rapids, MI.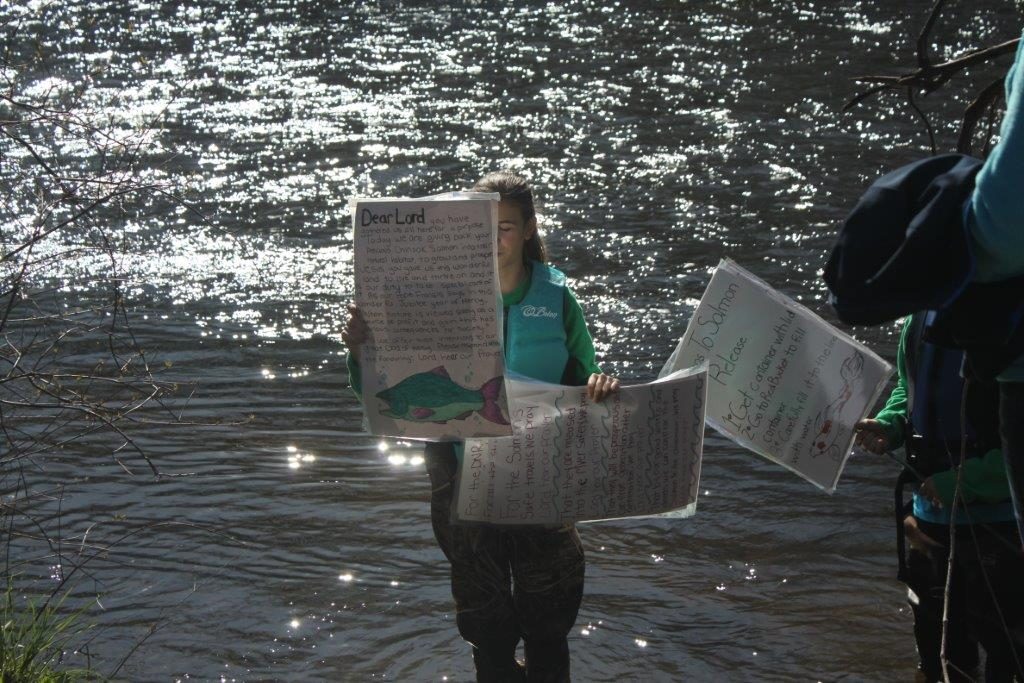 Students at Assumption of the Blessed Virgin Mary Catholic School in Belmont, MI were able to live the call of Pope Francis in caring for "our common home" with participation in the Salmon in the Classroom program through the Michigan Department of Natural Resources (DNR).
The Salmon in the Classroom program allows students to participate in place-based environmental education which includes learning the life history of fish and the importance of fishing in the Great Lakes. The program runs the entire school year. Students receive fertilized salmon eggs from a DNR fish hatchery in the fall and raise the fish all year before releasing the salmon into a local river. This year the 8th grade students received 208 eggs from the Wolf Lake State Fish Hatchery. They will release 150 salmon into the Rogue River during the week of May 2.
We're finding that place-based, environmental education catches students' attention and expands their learning across the curriculum," Elisabeth Sochacki, lead teacher on the project said. "With our unique location, Assumption has an extraordinary opportunity to engage students in learning and caring for 'Our Common Home' at the same time.
During the release, the 8th graders act as field guides and lead classes on a hike to the river. The process involves prayer, distributing salmon to children, the release into the river and presentations about the life cycle and 50-mile journey of the salmon to Lake Michigan. All students were able to release their own salmon with a buddy and name the fish before releasing them. Students at all grade levels were involved with feeding, water monitoring and recording data.
Typically only two percent of salmon eggs mature to adulthood in the wild, but with this protected process, a much higher survival rate is expected. Of 208 eggs, 185 "par stage" salmon were still cruising in the 50-gallon aquarium in the school's new science lab by mid-April.
This is the school's second year participating in the program. The Department of Natural Resources Salmon in the Classroom (SIC) program has been in Michigan schools for more than a decade.