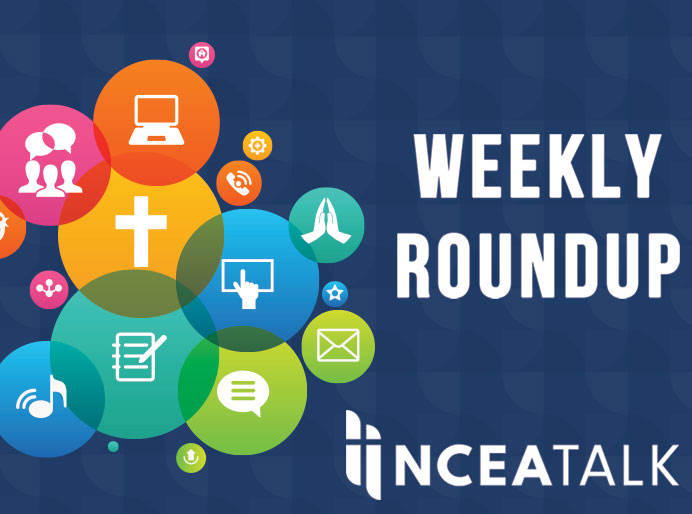 Didn't have the chance to check in with NCEA Talk each day? We've got you covered. Each Friday NCEA Talk will post a roundup of Catholic education news and resources from the week.
In case you missed it…
NCEA Honors U.S. Bishops' for their Leadership and Commitment to Catholic Education
Three Ways to Put Assessment Data to Work in the Classroom
Holy Ghost Parish and School Offer Thanks and Blessings to First Responders
---
Catholic School Educators: Call to Discipleship
NCEA is pleased to share its new weekly reflection series "Catholic School Educators: Call to Discipleship" for the new liturgical year. This series shares reflections for educators contributed by Justin McClain, teacher at Bishop McNamara High School and author of Called to Teach: Daily Inspiration for Catholic Educators. The weekly reflections are a regular feature in our Friday Weekly Round Up blog posts on www.nceatalk.org – check back each Friday for a new weekly reflection.
Reflection for the First Sunday of Advent – November 27, 2016
Reading: Matthew 24:37-44
So too, you also must be prepared…
Teachers, perennial planners as we are, do not know when the Parousia – or, for the theologians among us, Jesus' "second coming" – will occur. Instead, we can celebrate the Lord's first coming at Christmas: after all, without his Incarnation, we would not have the opportunity for salvation (which we are privileged to proclaim to our students in our Catholic schools). Looking ahead to Christmas, be prepared for the wonders that accompany leading our students to prepare for Jesus' arrival.
Reflection Question:
How are you encouraging them to live courageously Christian lives in hopeful anticipation of eternal life with him?