This article was contributed by Patricia MacBride Olsen, Marketing and Public Relations Officer Catholic Schools Office in Omaha, NE.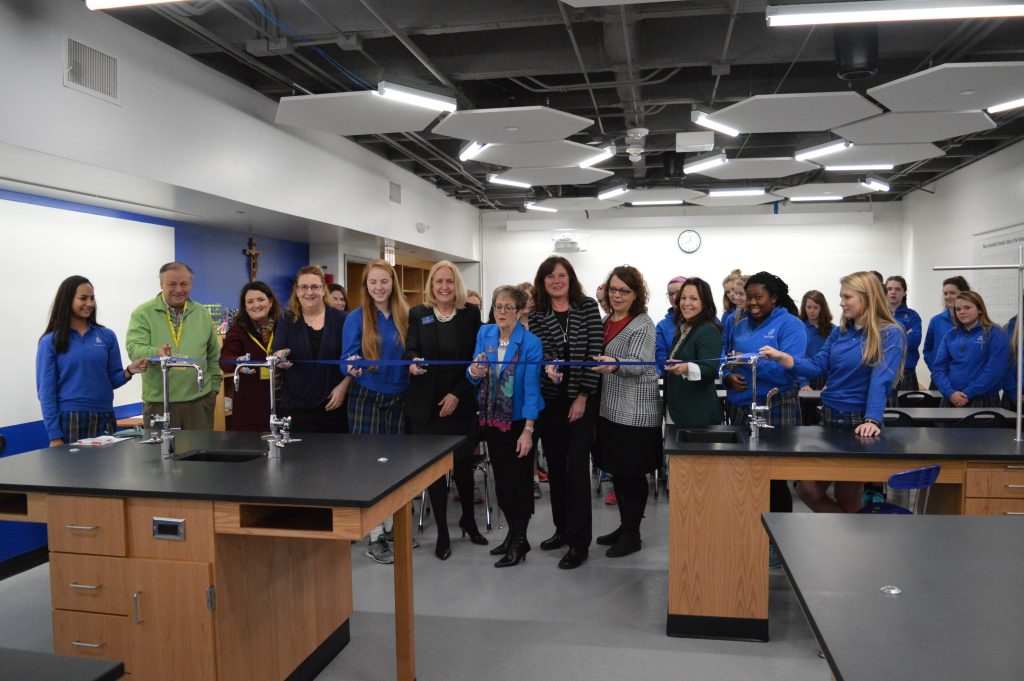 Marian High School students take their seats in newly updated chemistry labs; Founded by the Servants of Mary in 1955, Marian is a Catholic, all-girl college preparatory high school located in Omaha Nebraska.
This new renovation began in the spring of 2016 and stretched into the fall, rendering the labs unavailable for the first semester. Makeshift labs were set up in another classroom while students and faculty waited patiently for the new facilities.
The wait was worth it. With the original labs dating to 1964, infrastructure and technology updates were a priority to support the academic rigor of the sciences. Now the light, bright labs feature fully integrated Smart projectors, modern and updated lab stations, and improved safety features for a state-of-the-art learning experience. With 100 percent of Marian students taking chemistry and physics, the project impacts every student in the building and has generated a very positive reaction.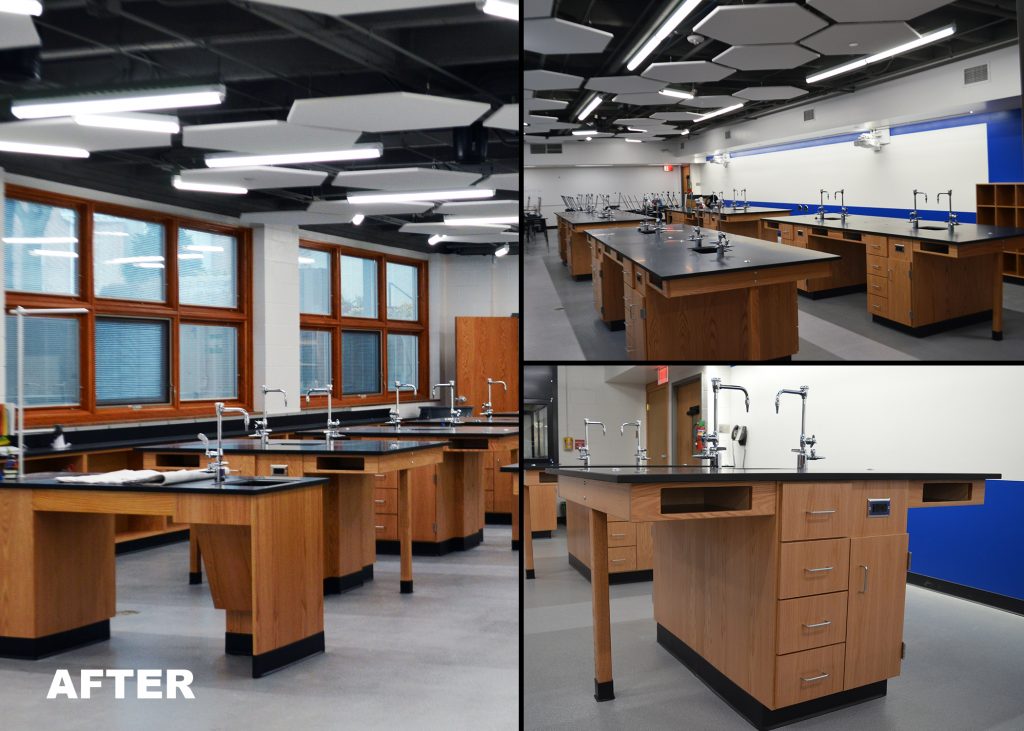 Senior Isabelle Swanson, who plans to study chemical engineering or systems engineering next year is excited for the opportunities the new labs create.  "I am looking forward to the activities the updated labs will allow us to participate in. Creating lab reports are really important in chemistry classes, especially in college, so this will give us all confidence we need in the future," said Swanson.
Given the increased educational focus on STEM fields for women, having a state-of-the-art, fully functional chemistry program inspires student success says Stacy Tunink, chemistry teacher. "Our new and improved labs and classroom areas will allow us to prepare our students for fields that are high in demand. Exposing our students to learning at a college level motivates our students to strive in upper level science classes and to achieve excellence," said Tunick.
Students, faculty and friends of Marian gathered for an informal ribbon cutting ceremony to officially open the new labs. The lab renovation was partially funded through the generosity of the Lozier Foundation and the Archdiocese of Omaha's Ignite the Faith funding.
Marian is one of 70 schools in the Archdiocese of Omaha committed awakening greatness in its students.  Learn more at lovemyschool.com.
---
About Marian
Founded by the Servants of Mary in 1955, Marian is a Catholic, all-girl college preparatory school twice recognized by the U.S. Department of Education as a Blue Ribbon School of Excellence. As Nebraska's only Class A girls' high school, Marian provides the opportunities of a large high school in a smaller setting. Marian welcomes students of all cultural, economic and spiritual backgrounds.