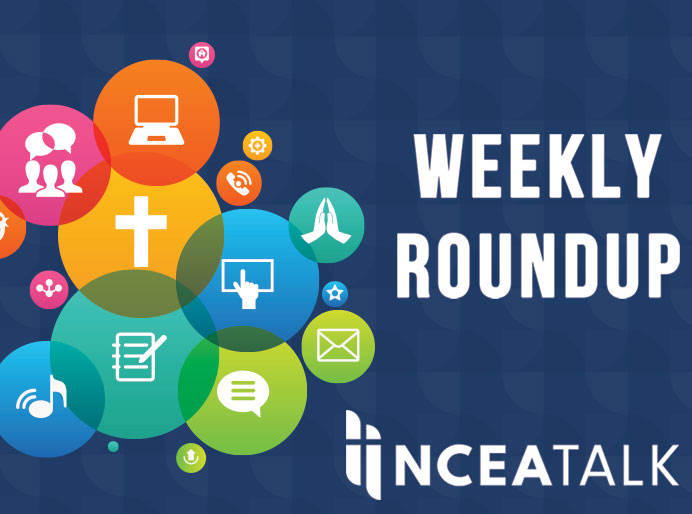 Didn't have the chance to check in with NCEA Talk each day? We've got you covered. Each Friday NCEA Talk will post a roundup of Catholic education news and resources from the week.
Monthly Message from NCEA President/CEO – April 2017
3 Pitfalls to Avoid in International Student Recruitment
SMArtBots Competition- Robotics Team Competes at US First Regional
---
Catholic School Educators: Call to Discipleship
NCEA is pleased to share its new weekly reflection series "Catholic School Educators: Call to Discipleship" for the new liturgical year. This series shares reflections for educators contributed by Justin McClain, teacher at Bishop McNamara High School and author of Called to Teach: Daily Inspiration for Catholic Educators. The weekly reflections are a regular feature in our Friday Weekly Round Up blog posts on www.nceatalk.org – check back each Friday for a new weekly reflection.
The Resurrection of the Lord (Easter Sunday) – April 16, 2017
Gospel Reading: John 20:1-9
"For they did not yet understand the Scripture that he had to rise from the dead."
Happy Easter! Easter is the most important day of the year, because it is the day when God definitively showed who he is, he alone who has vanquished death forevermore. Early on that Sunday morning, his disciples did not yet fully understand who he was, but we have nearly two millennia of awareness now. In Catholic schools, we can celebrate the most special day of the year, giving glory to God in the process. Happy Easter!
In what ways have you conveyed to your students that Easter is the most vital day of the year?