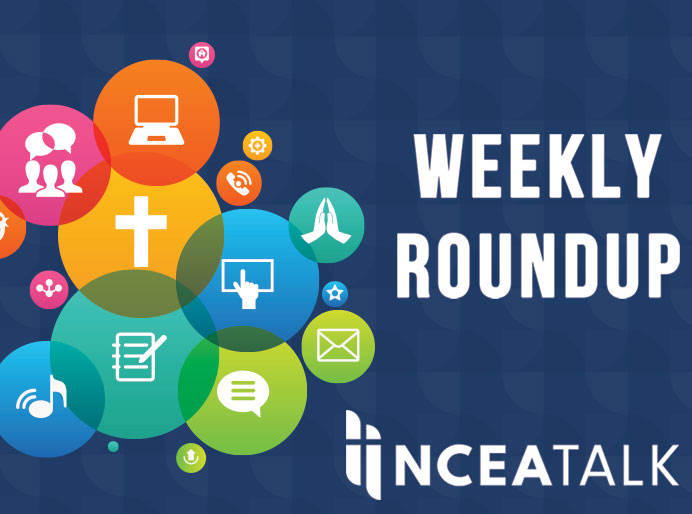 Collaboration for Common Mission: Use of Social Media Networking to Proclaim
Sports and Spirituality 3.0: Success in Sports
Engage Your Students With BreakoutEDU
(No) Know Instructional Tools Make Teaching Better Technology
---
Catholic School Educators: Call to Discipleship
NCEA is pleased to share its new weekly reflection series "Catholic School Educators: Call to Discipleship" for the new liturgical year. This series shares reflections for educators contributed by Justin McClain, teacher at Bishop McNamara High School and author of Called to Teach: Daily Inspiration for Catholic Educators. The weekly reflections are a regular feature in our Friday Weekly Round Up blog posts on www.nceatalk.org – check back each Friday for a new weekly reflection.
Second Sunday of Easter (Divine Mercy Sunday) – April 23, 2017
Gospel Reading: John 20:19-31
"Then [Jesus] said to Thomas, 'Put your finger here and see my hands, and bring your hand and put it into my side, and do not be unbelieving, but believe.' Thomas answered and said to him, 'My Lord and my God!'"
There are many "doubting Thomases" in our midst, and many of our students are besieged by their own doubts and fears. Does God really exist? If so, is he who he says he is? Where is he in my life? Many such questions arise. Jesus knew that even those who had seen him and witnessed his mighty deeds for years had their insecurities, but he revived their faith.
As occasionally challenging as it might be, how can you help foster your students' belief?