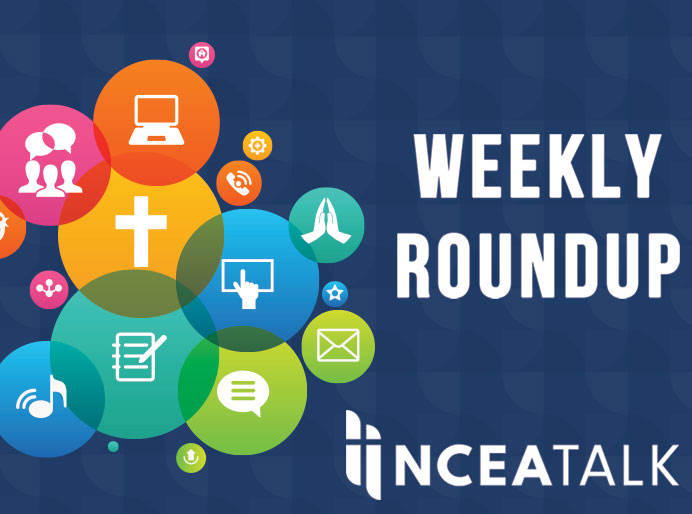 Omaha Archdiocese schools see highest enrollment gain in U.S.
Proclaiming Your Mission through an Annual Report
Good News Stories in Catholic School Education
---
Catholic School Educators: Call to Discipleship
NCEA is pleased to share its new weekly reflection series "Catholic School Educators: Call to Discipleship" for the new liturgical year. This series shares reflections for educators contributed by Justin McClain, teacher at Bishop McNamara High School and author of Called to Teach: Daily Inspiration for Catholic Educators. The weekly reflections are a regular feature in our Friday Weekly Round Up blog posts on www.nceatalk.org – check back each Friday for a new weekly reflection.
Seventh Sunday of Easter – May 28, 2017
Gospel Reading: John 17:1-11
"Now this is eternal life, that they should know you, the only true God, and the one whom you sent, Jesus Christ."
The effective Catholic school teacher is the one who encourages his or her students to consider eternal life. The Lord has shown us the way. The end of the academic year is now upon us, and the summer is near. Take some time to remind your students of "the big picture" as they prepare for the summer break. They will thank you for leading them to know, love, and serve "the only true God," who stands at the core of the mission of every Catholic school.
What are some ways that you can inspire your students to reflect on the Lord's goodness during the summer break?