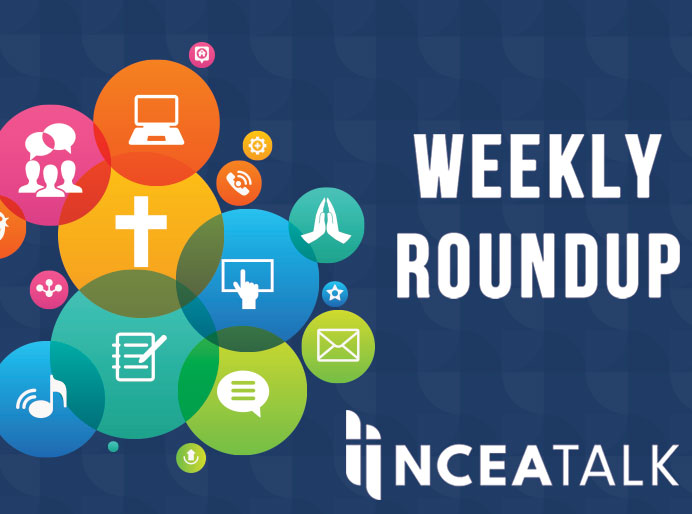 Didn't have the chance to check in with NCEA Talk each day? We've got you covered. Each Friday NCEA Talk will post a roundup of Catholic education news and resources from the week.
New ADL Online Education Course
Building Mission-Centered School Boards
The National Catholic Educational Association Welcomes the Decision of the U.S. Supreme Court to Strike Down Church-State Barrier
Increase Academic Excellence and Enhance Enrollment Options Using Online and Blended Learning Programs
---
Catholic School Educators: Call to Discipleship
NCEA is pleased to share its new weekly reflection series "Catholic School Educators: Call to Discipleship" for the new liturgical year. This series shares reflections for educators contributed by Justin McClain, teacher at Bishop McNamara High School and author of Called to Teach: Daily Inspiration for Catholic Educators. The weekly reflections are a regular feature in our Friday Weekly Round Up blog posts on www.nceatalk.org – check back each Friday for a new weekly reflection.
Thirteenth Sunday in Ordinary Time – July 2, 2017
Gospel Reading: Matthew 10:37-42
"And whoever gives only a cup of cold water to one of these little ones to drink because the little one is a disciple — amen, I say to you, he will surely not lose his reward."
The summer is a time for resting and relaxing, for both teachers and students alike. If you live in an area that experiences severe summer heat, you can probably easily relate to how refreshing a cup of cool water is. During the remainder of the summer, think of ways to provide your students with the everlasting "living water" (see John 4:10-11) that is Jesus Christ, as we proclaim in our Catholic schools.
How do you satisfy your students' thirst for not only knowledge, but also for an awareness that they too are called to spread the Gospel?