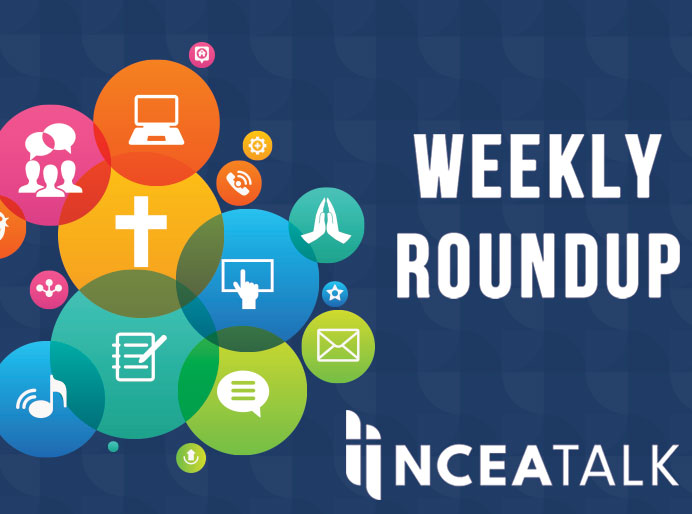 Didn't have the chance to check in with NCEA Talk each day? We've got you covered. Each Friday NCEA Talk will post a roundup of Catholic education news and resources from the week.
In case you missed it…
Why Catholic School Educators Should Foster a Deep Devotion to Mary?
Student to Student: A Catholic School Response to Hurricane Harvey
Monthly Catholic Social Teaching
The National Catholic Educational Association Stands Ready to Help Battered Catholic Schools in Texas
Season 2 of the Catholic School Matters Podcast
Dr. Tim Uhl's Catholic Education Update
---
Catholic School Educators: Call to Discipleship
NCEA is pleased to share its new weekly reflection series "Catholic School Educators: Call to Discipleship" for the new liturgical year. This series shares reflections for educators contributed by Justin McClain, teacher at Bishop McNamara High School and author of Called to Teach: Daily Inspiration for Catholic Educators. The weekly reflections are a regular feature in our Friday Weekly Round Up blog posts on www.nceatalk.org – check back each Friday for a new weekly reflection.
Twenty-second Sunday in Ordinary Time – September 3, 2017
Gospel Reading: Matthew 16:21-27
"Then Jesus said to his disciples, 'Whoever wishes to come after me must deny himself, take up his cross, and follow me. For whoever wishes to save his life will lose it, but whoever loses his life for my sake will find it. What profit would there be for one to gain the whole world and forfeit his life?'"
This Gospel passage goes against the world's conventional "wisdom." When the culture seeks uninterrupted comfort and constant entertainment, we in Catholic schools challenge our students to teach self-control and chastity. We encourage our students to go beyond their comfort zones, to bring the Good News to those who are marginalized.
In what ways can be encourage our students to offer up their lives in service to the Lord?