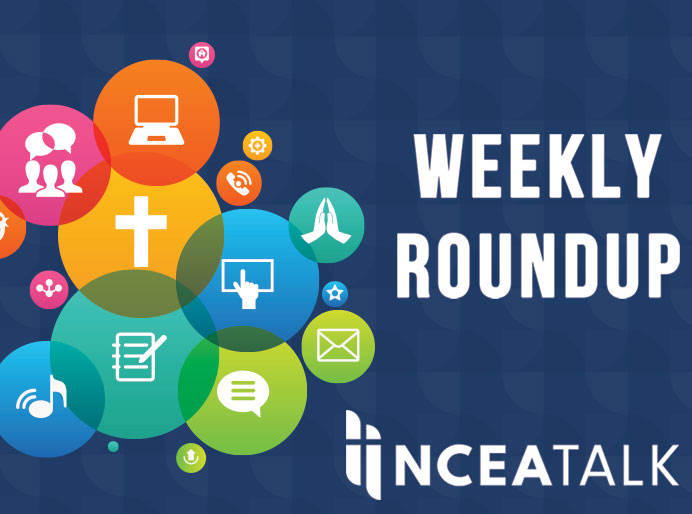 Didn't have the chance to check in with NCEA Talk each day? We've got you covered. Each Friday NCEA Talk will post a roundup of Catholic education news and resources from the week.
In case you missed it…
Generations of Catholic Education
Saint Matthias Catholic schools week: Theme of the Week is Service
Effective Use of Student Data to Improve Student Performance
Catholic Schools Week Teacher Profile – Laura Sharbel
Charlottesville Catholic School: Catholic Education Success
Arlington elementary school poised to be the first grade school to send a satellite into orbit
Catholic Schools Week Teacher Profile – James Boss
Diocese of Syracuse Catholic Schools Hold Diocesan-wide Day of Service
NCEA 2016 Convention & Expo – Register Now – Early Bird Rates Extended to February 12
Holy Trinity School's CSW Assembly
Academic Excellence in Catholic Schools – Catholic Schools Provide a Bright Future for Students
What is the IB Middle Years Programme?
Catholic education is one of the most important challenges for the Church
E-rate Funding Year 2016 Application Filing Window
The Catholic Identity of our Catholic Schools