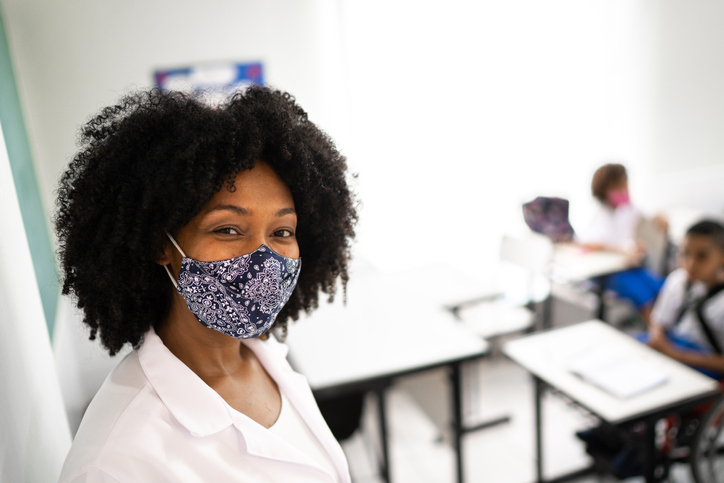 The following blog was contributed by Kathy Mears, interim president/CEO of the National Catholic Educational Association (NCEA) in Arlington, Virginia.
When our children were growing up, they both had to be taken to the doctor because their legs would hurt. Sometimes the pain would wake them up and they would come into our room crying because it hurt so much. In both instances, after several tests, doctors diagnosed "growing pains." Our children's growth spurts were causing physical pains. The treatment was ice, ibuprofen and patience. The pain would go away when the growth spurt ended.
During this pandemic, I think our schools have suffered some growing pains. Our teachers and school leaders have pivoted so quickly, that the learning has come in spurts and the needed rapid change has caused headaches and heartaches. It has also led to better teaching and increased learning for our students. Our Catholic school educators are to be commended, because through the pain, they have persisted in learning and teaching so that our students come out of the pandemic understanding that they are known, that they are loved and that they have been well served by caring teachers.
Switching from online learning to face to face and back to online learning has been the norm this year as educators respond to cases of COVID in their classrooms. Doing both online and in person learning is challenging. Our educators have responded with grace, enthusiasm and new skills. While not always perfect, there is no doubt that they are making every effort to meet the needs of their students.
NCEA recently surveyed over 1400 parents who chose Catholic schools this year for the first time. One of the questions asks, "What has been the best part of the school?" The number one answer: "Caring and effective faculty and staff."
During this Catholic Schools Week, we honor our Catholic school educators. Without a doubt, their dedication to teaching the whole child is making a difference. Caring for our students, knowing them and their needs are nothing new for Catholic school faculties and staff. Yet, it is different, because they have done this work while wearing masks, while staying six feet away from their students, while meeting students online.
I so wish I could thank each teacher personally, perhaps provide them a token of appreciation. They have handled our growth spurt so very well. I'm sure there are days when they have needed the ibuprofen, days when it really hurt. Yet, they continued to learn, to do what was necessary, doing the impossible really, really well.
I am so impressed and very grateful. Your work and commitment to your vocation have been noticed. You are doing the impossible. You are serving your students, your community, your nation and your Church. You are showing our children the love of God. Thank you.